(Year-round) Valentine's Cake ❤️
Ingredients
2 Medium Egg
1 Teaspoon Cocoa Powder
Red Food Jel Colouring
2 7″ Cake Tin
50g Softened Butter
280g Icing Sugar
6 Teaspoon Sugar
Instructions
1) Follow the vanilla sponge mix instructions.
2) Preheat the oven to 200 °C, (170°C for a fan oven), or Gas Mark 6. Generously grease 2×7 inch cake tins and line with greaseproof paper.
3) Mix the cake mix, adding 2 eggs, 50g softened butter and 100ml water in a large bowl on low speed for 1 minute until moistened.
4) Add the cocoa and red food gel to the mixture. Whisk at high speed for 2 minutes, until the mixture becomes thick and creamy.
5) Pour equally into the 2 cake tins.
6) Bake for 15-16 mins in centre of oven until it has risen and firm to the touch.
7) Remove from oven and allow to cool.
8) Once cool, carefully cut a heart shape out of each cake.
9) Blitz leftover cut-offs of cake in a food processor to make the coating.
10) Make the buttercream for the filling and topping.
11) Sprinkle the blitzed cake on top.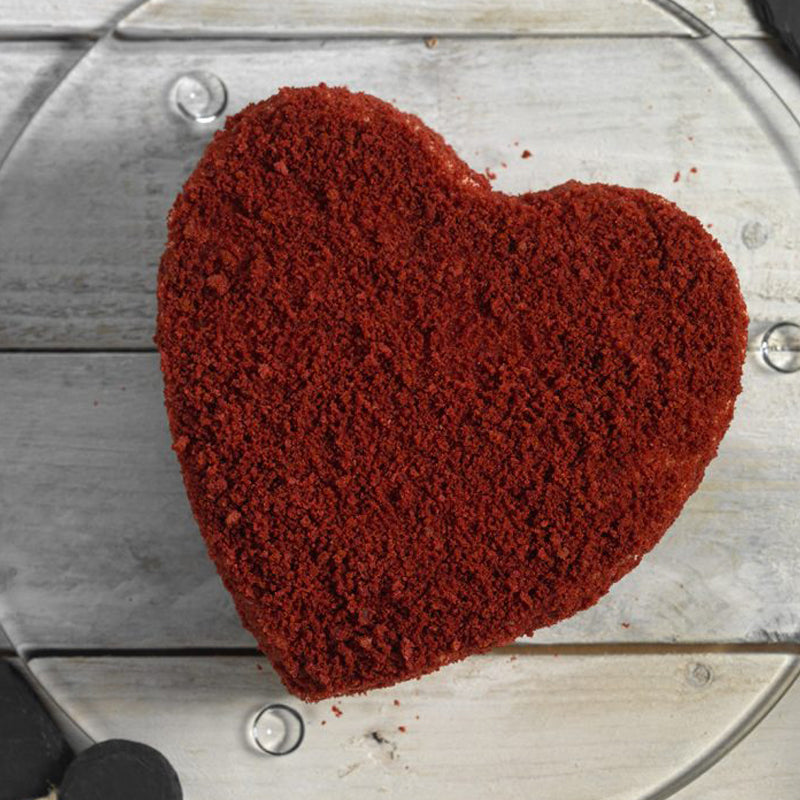 Servings
Preparation
Cook time
Passive time
Difficulty
With Green's you don't need to be a baking expert.

High quality mixes easy for all the whole family.
Each mix made with the best ingredients possible.