Ingredients
60g Butter
85g

 

Brown Sugar
1 small egg
1 tsp

 

Vanilla Flavouring
125g Plain Flour
15g Cocoa Powder
¾ tsp

 

Bicarbonate of Soda
¼ tsp

 

Baking Powder
Pinch of salt
150g Chocolate chips (50g White, 50g Dark and 50g Milk is what we used)
Instructions
Step 1: Preheat oven to 200°C/ 180° C fan, then line a baking tray.

Step 2: Using a hand whisk or stand mixer beat the butter and sugar for 3 minutes or until creamy. Then add the egg and Borwick's Vanilla Flavouring and whisk together.

Step 3: Add the flour, cocoa powder, baking powder, bicarbonate of soda and salt. Combine until a dough is formed. Then add the chocolate chips and mix together.

Step 4: Split the dough into 4 balls, you might even get 5! Place in the freezer for 30 minutes to firm up.

Step 5: Once out of the freezer, place on a baking tray with plenty of space around each one. Bake for 12-15 minutes.

Step 6: Once baked, leave to cool on the tray for around 20 minutes. Enjoy warm!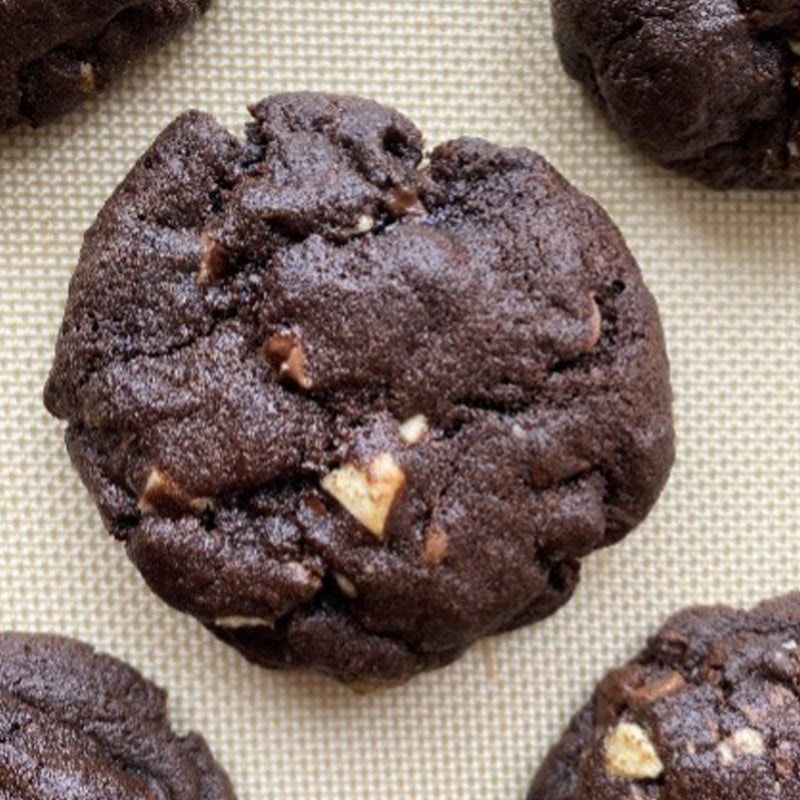 Servings
Preparation
Cook time
Passive time
Difficulty
With Green's you don't need to be a baking expert.

High quality mixes easy for all the whole family.
Each mix made with the best ingredients possible.