Ingredients
140ml Single Cream
140ml Water
1 Egg Yolk
Instructions
Blend 140ml of single cream, 140ml of water and one egg yolk together in a saucepan.
Then add one sachet of Green's lemon pie filling mix.
Heat gently, stirring continuously until the mixture comes to a boil.
Simmer the mixture gently for one minute, while stirring.
Divide between four shot glasses or small wine glasses, and leave to cool.
Just before serving, sprinkle it with icing sugar or pipe on some whipped cream, and decorate with raspberries — and that's it for an easy lemon posset!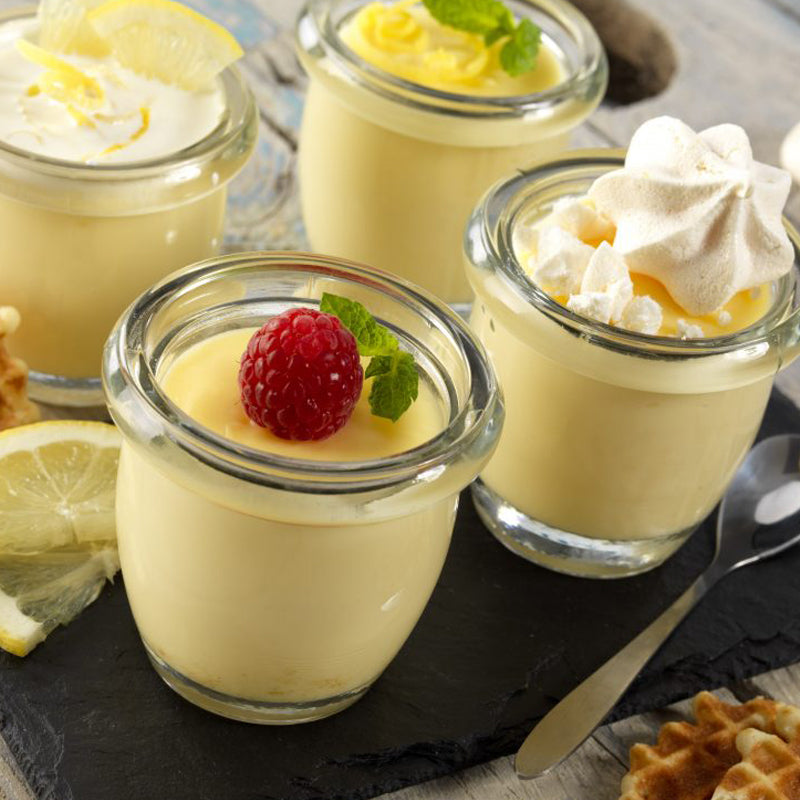 Servings
Preparation
Cook time
Passive time
Difficulty
With Green's you don't need to be a baking expert.

High quality mixes easy for all the whole family.
Each mix made with the best ingredients possible.