Ingredients
500g Borwick's Bread Flour
1 Sachet

 

Borwick's Dried Yeast
15g Softened Butter
1 Teaspoon Salt
350ml Lukewarm Water
Instructions
1) Place the flour in a large mixing bowl with the salt. Rub the butter into the flour, then stir in the yeast.
2) Make a well in the centre of the flour and pour in 350ml of luke-warm water. Bring the mixture together with round-bladed Knife to form a dough and then turn out onto a lightly floured surface.
3) Work the dough with the heel of your hands and stretch and turn for about 10 minutes. Place the kneaded dough back in the bowl and cover with oiled cling film. Leave to rise in a warm area for 1 hour or until doubled in size.
4) Turn the dough out of the bowl and knead the dough again for 5 minutes.
5) Divide the dough in half. Divide one half into 6 and shape into rolls. Place on a floured baking sheet and leave to rise again. Shape the remaining half of dough into an oval shape and pop into a lightly greased 450g/1lb loaf tin. Cover with a clean, damp tea towel or oiled cling film and leave to rise for 1 hour or until doubled in size.
6) Meanwhile, pre-heat the oven to 220°C (200°C for a fan oven), 450°F, Gas Mark 8.
7) Bake the loaf for 30-35 minutes and the rolls for 15-20 minutes. Remove from the oven and tap the bases, if the bread sounds hollow, it is cooked. Refer to manufacturer's instructions if using an automatic bread maker.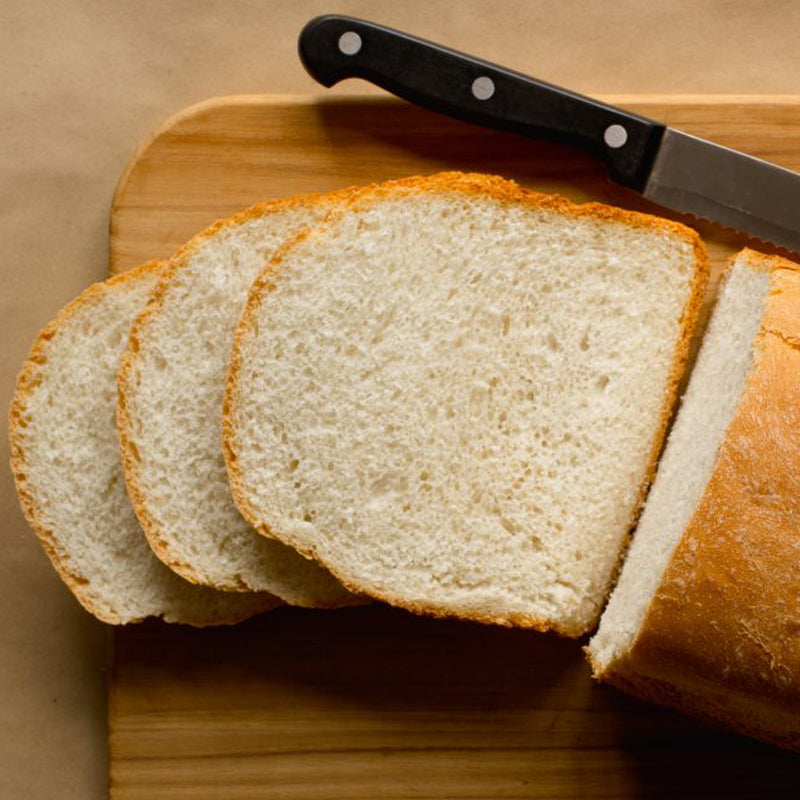 Servings
Preparation
Cook time
Passive time
Difficulty
With Green's you don't need to be a baking expert.

High quality mixes easy for all the whole family.
Each mix made with the best ingredients possible.