Ingredients
Water
2 Slices of cooked, chopped bacon
50g of your chosen, grated cheese – cheddar works well
Chopped fresh parsley
Flour for dusting
Instructions
1) Follow the Green's Dumpling Mix instructions.
2) Cook your bacon and chop finely.
3) Grate 50g of cheese.
4) Chop a tablespoon of parsley.
5) Mix ingredients together with a fork.
6) Form 10 balls using your hands to roll and dust with flour.
7) Add the dumplings to your chosen casserole or stew and simmer, covered for 15-20 minutes.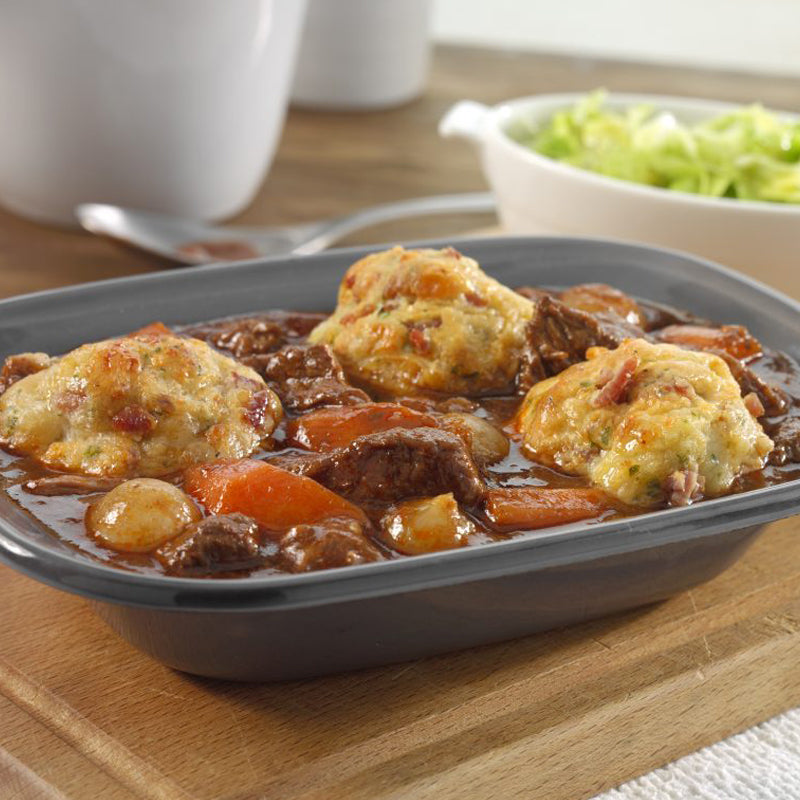 Servings
Preparation
Cook time
Passive time
Difficulty
With Green's you don't need to be a baking expert.

High quality mixes easy for all the whole family.
Each mix made with the best ingredients possible.